Now Open for Enrollment!
"Talking Scotch"
Advanced Courses on Scotch Whisky
(No experience is necessary, just an interest in Scotch is sufficient)
This series of courses are packed with valuable
information and tools that will enrich your
Scotch Whisky Experience.
(Scotch whisky samples are not included)
CHEK OUT THE CONTENT OF EACH COURSE
TALKING SCOTCH - Train Your Nose and Learn To Do a Tasting. (Enroll Today)
First we will talk about the power of smelling or nosing.
Then we will teach you how to train your nose and we will do several exercises.
How to run a tasting. We will take you through the process of how to do a tasting.
Tasting Notes Matrix, this is an excel file that will guide you through each taste profile and help you detect aromas and flavors.
Tasting Bowmore 12 & Glenlivet Caribbean Reserve
Downloadable documents:
Aroma Wheel
Tasting Mat
Tasting Notes Matrix
The Tasting Checklist
TALKING SCOTCH - A Tour Through The Scotch Whisky Regions.
This will be a fun trip across Scotland where you will get to know each region and its characteristic flavors that make it unique.
The Highlands
Highland Single Malts
Dalmore 12 y.o. Tasting
The Lowlands
Lowland Single Malts
Glenkinchie 12 y.o. Tasting
Islay
Islay Single Malts
Laphroaig 10 y.o. Tasting
Campbeltown
Campbeltown Single Malts
Glen Scotia 12 y.o. Tasting
Speyside
Speyside Single Malts
Aberlour 14 y.o.
Downloadable Documents
Map of Scotland's Scotch Regions
Scotch Whisky Tasting Guide
Scotch Whisky Flavor Map
TALKING SCOTCH - The Production Process (coming soon)
Visit the Kilchoman Distillery
Types of Scotches and Age claims
Blended Scotch
Tasting of Chivas Regal 18 and Buchanan 18.
TALKING SCOTCH - Make Your Own Blended Malt Whisky.
We will first review some interesting trends in the industry such as Blended Malts.
Monkey Shoulder tasting
Make Your Own Blended Malt Part I:
We will teach you how to analyze each single malt and help you come up with a formula.
Make Your Own Blended Malt Part II:
The second part of the course is where we will teach you the art of blending and we will help you come up with your final formula.
NOTE: if you are interested in purchasing the blending kit and glasses there is a document with all the links to purchase directly from Amazon.
THIS COURSE'S PRICE INCLUDES A PRINTED LABEL FOR YOUR BOTTLE.
ONCE YOU HAVE CHOSEN A NAME FOR YOUR BLEND SEND US AN EMAIL WITH IT AND WE WILL SEND A PRINTED LABEL OUT TO YOU!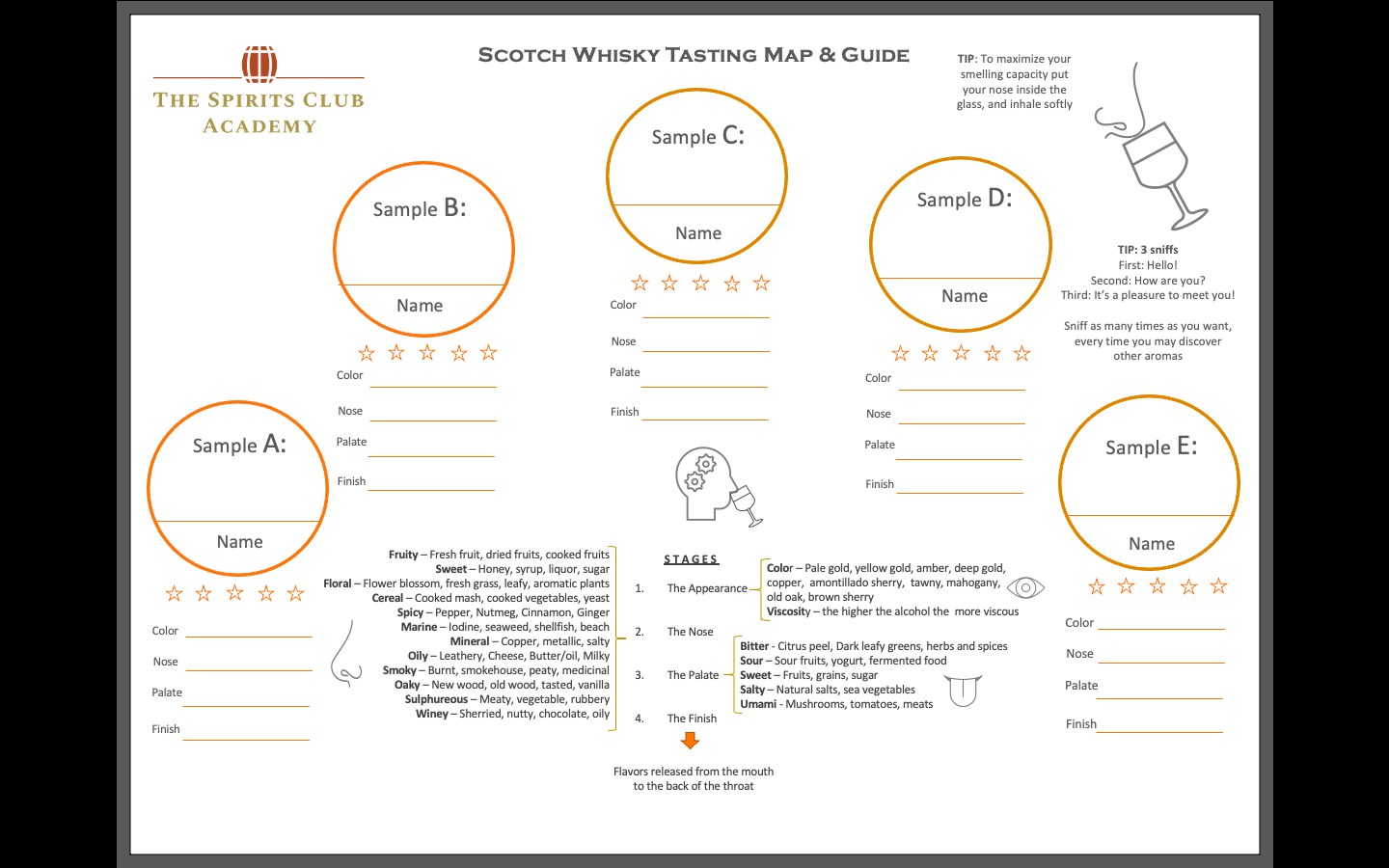 Single tasting mat can be downloaded. It will guide you through the process and give you the tips necessary to do the tasting.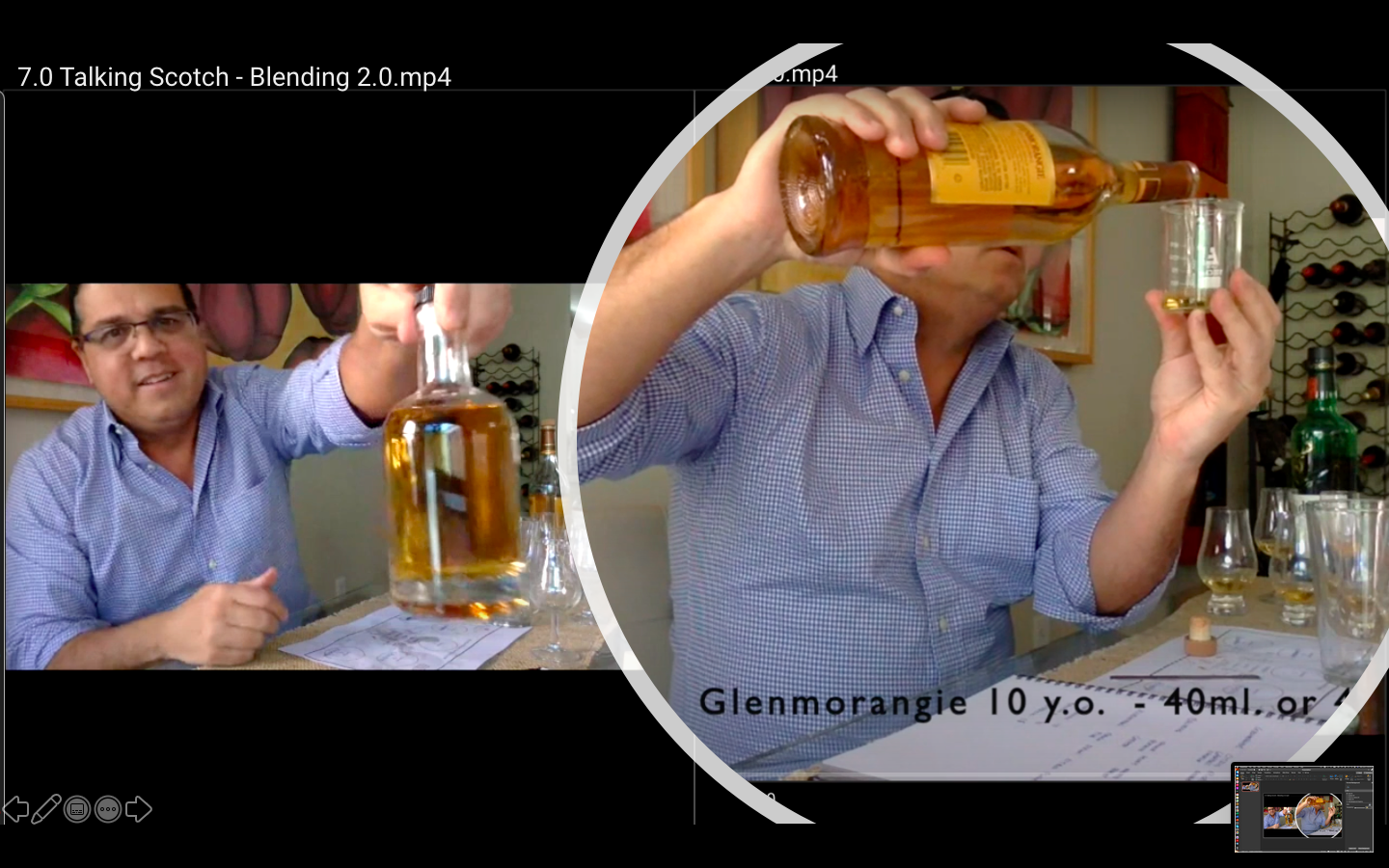 Make Your Own



Blended Malt Scotch Whisky!
We will teach you the art of blending so that you can make your own Blended Malt Scotch Whisky!
Your own formula which you will be able to bottle and share with your friends!
This will give you some great bragging rights!!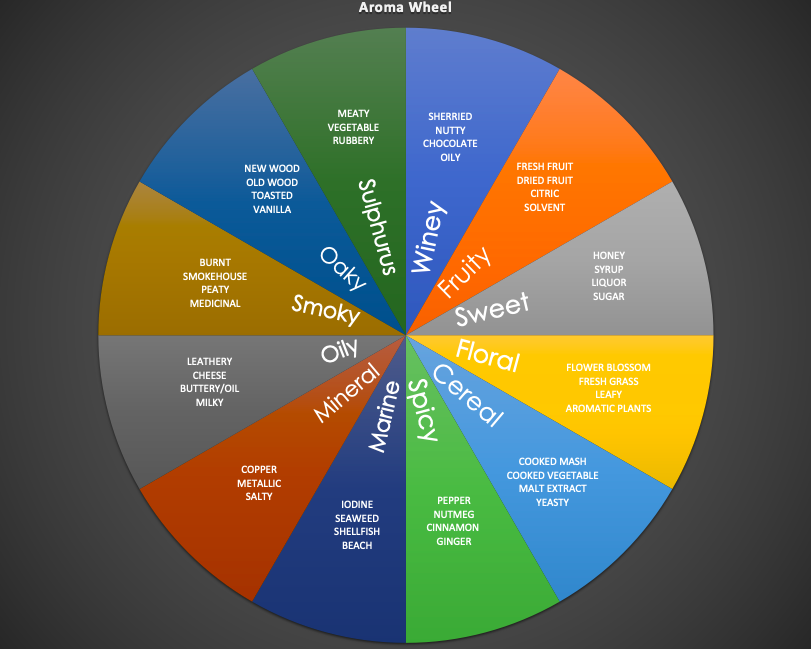 Use this downloadable aroma wheel to help you identify the various aromas and flavors that your Scotch whisky presents to you.
TALKING SCOTCH COURSE CURRICULUM
MAKE YOUR OWN BLENDED MALT WHISKY